Create an extraordinary ambiance at every location
Elegant and versatile stretch tents
The advantages of stretch tents
Using stretch tents to create the right ambiance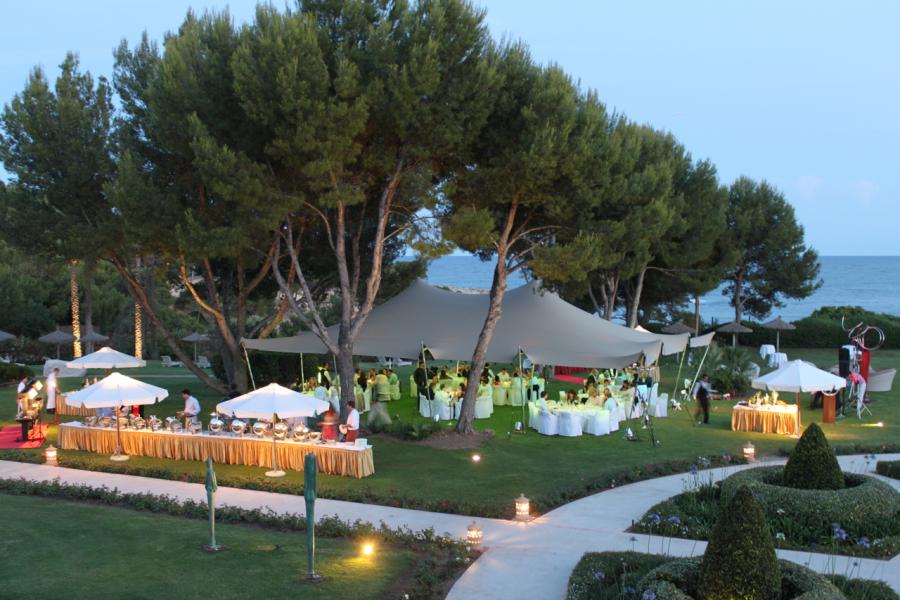 Our exclusive stretch tents are unique in the market and come in different shapes, colours and sizes. The stretch tents can either be used as a Plan B in case of bad weather, provide shade for your summer celebration or be used to create a unique atmosphere at your event. The highly elastic and neoprene material make the stretch tents water and windproof, and as they reach heights up to 6 meters, complete stages, palm trees or fountains can be placed underneath. Depending on the purpose, the sides of the stretch tents can also be left open to provide shade.
Advantages of stretch tents
Using stretch tents for your event has many benefits. Due to its easy and quick set up time – only a couple of hours – the stretch tents can be used as a last-minute solution for unexpected bad weather. The tents can be set-up at any location, making them a very flexible option. The strong elastic material makes the tents water and windproof, and as they come in many different colours, shapes and sizes, they can be fully integrated in the location. The stretch tents can create an extraordinary ambiance with the right usage of lighting and decoration, bringing a unique touch to your event.
Using stretch tents to create the right ambiance
Aside from providing shelter in case of bad weather, and shade during a summer party, the stretch tents are a perfect way to create the right ambiance at your event. In combination with professional lighting and suitable decoration, your event will truly come alive. We'll gladly take care of every detail from a stage to professional AV equipment, furniture, catering and entertainment.
Are you interested in renting one of our stretch tents?

Get in touch with us now!