Providing professional conference and meeting services at inspiring venues
Transform your meeting or conference into an incredible Xperience
Feel uplifted by the phenomenal meeting and conference venues
The conference package with all services in one place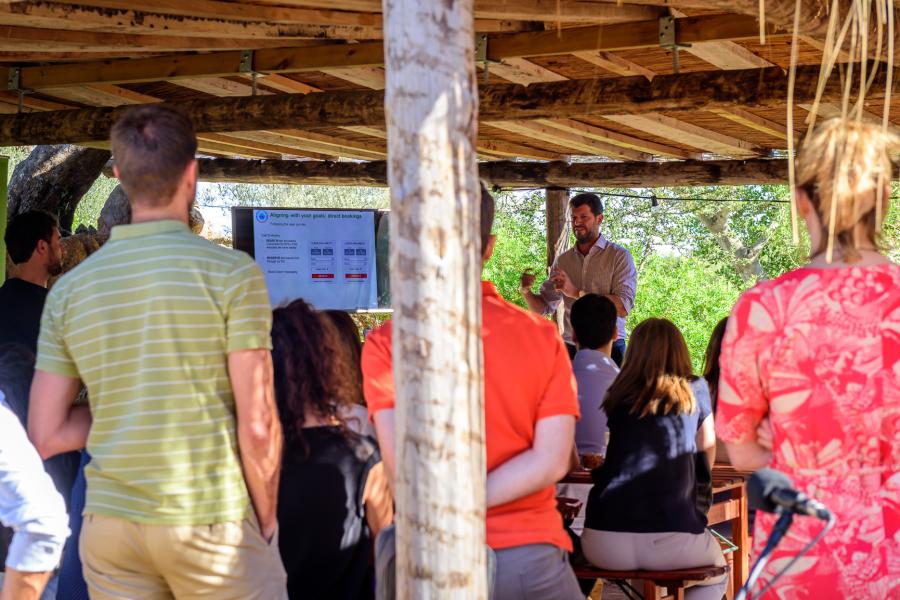 We are of the opinion that each individual event, whether it be a meeting or a conference, requires a custom-made itinerary and a well-considered location. We will ensure the swift implementation of your event, with highly professional audio-visual providers as well as an in-house graphic designer.
We believe in supporting local providers and creating plastic free events. All food and beverage solutions are sustainably sourced and perfect for any meeting or conference.
Transform your meeting or conference into an incredible Xperience
Ibiza's charm and stunning landscape combined with over 15 years of experience in organising meetings and conferences for renowned corporate clients means that LifeXperiences is the ideal partner to create a detailed concept for your next conference. One of our dedicated, creative and reliable project managers will work closely with you from the very beginning of the process to create a conference concept that goes beyond anything you could imagine. We provide you with the infrastructure needed to make your meeting or conference in Ibiza an exceptional experience.
Feel uplifted by the phenomenal meeting and conference venues Ibiza has to offer
Successful and engaging meetings or conferences begin with the correct venue – a venue that motivates participants and takes them out of their familiar office-environment into an exciting new one. Ibiza offers the classic well-known hotel and convention centre as a location but more notably it boasts beautiful Spanish fincas, secluded beaches and further outdoor venues. Ibiza's turquoise waters and positive vibes become the perfect backdrop to any meeting or conference. No matter the concept, we will deliver a professional yet extraordinary experience.
The conference package with all services in one place
As a full-service event agency, we go beyond organising a detailed meeting and conference concept. We take finding the perfect accommodation for your guests, delicious lunch and dinner locations and activities that fit within the conference program into consideration. These will all be tailored to the group's preferences and size. In order to fulfil every possible need, we can provide an elaborate network of conference speakers, audio-visual providers and translators.

Let us call you and begin the exciting process of planning your meeting or conference!