Your local full-service event agency
Extraordinary locations for any private event
Catering – the details make a difference!
Your full-service event agency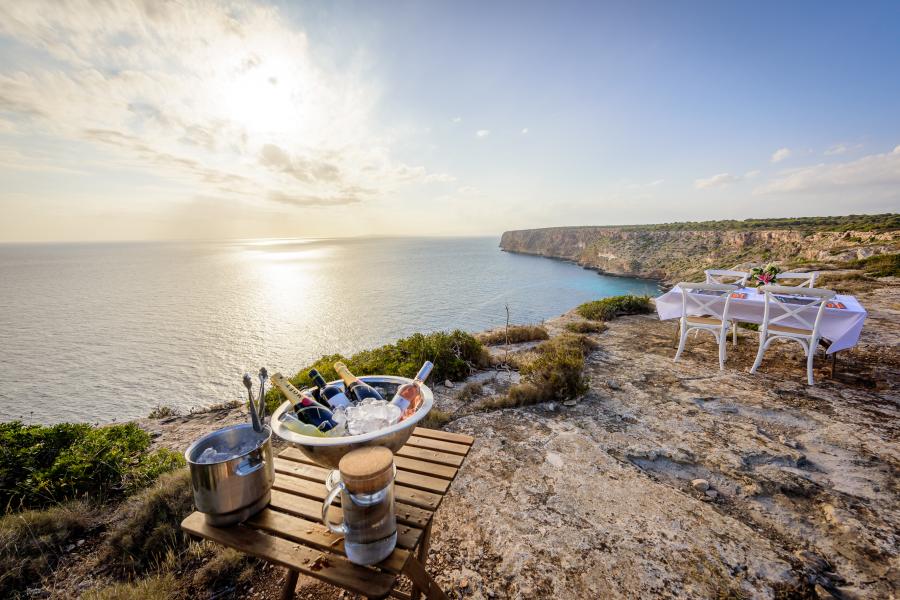 As a full-service event agency and the exclusive partner for the Marriott Group, we specialise in unique experiences that captivate the imagination and guarantee lifelong memories. From large extravagant celebrations, personal family packages, creating intimate moments for couples to a casual gathering of friends - our private event agency services take you back to nature, provide healthy local food, reconnect your body and mind, and guarantee fun in the company of those you love most.
Extraordinary locations for any private event
We will transform your dream celebration into a life-long memory. With a wide array of unique venues, from elegant and chic, to rustic and informal, Mallorca offers something for every private event and taste. Think about the charm of a traditional Spanish finca, a unique restaurant on the cliffs overlooking the sea or a private party on a remote beach. Let your imagination run wild, and we will take care of the rest! Our event agency services reach even the smallest details, from all the planning and logistics, the catering, decoration, live entertainment, to the transfer of guests. We'll create the ambiance of your dreams.
Catering – the details make the difference!
One integral part of your private event is catering. As a local event agency, we can provide catering at any remote location and for any occasion. Due to our wide network of Mallorquin caterers and private chefs, we can cater for all tastes. From an exclusive oyster- and champagne bar, to a rustic barbecue, to a completely themed buffet – we provide what you wish for! 
Your full-service event agency
As a full-service event agency, you can be assured that all details of your private event are taken care of. Not just the big celebration day, but your entire stay on the island– and that of your guests. We can organise the arrival of every guest, the accommodation, and any activities. Mallorca is a fantastic island that can be explored in many different ways. It has the impressive Sierra de Tramuntana mountain range, the beautiful Mediterranean Sea, and a deep-rooted farming culture. Action, culture, relaxation – the island offers something for everyone!

Share your dreams with us!