Surprise and amaze with mind-blowing entertainment
Professional entertainment for any kind of event
A tailor-made entertainment concept
We take care of all logistics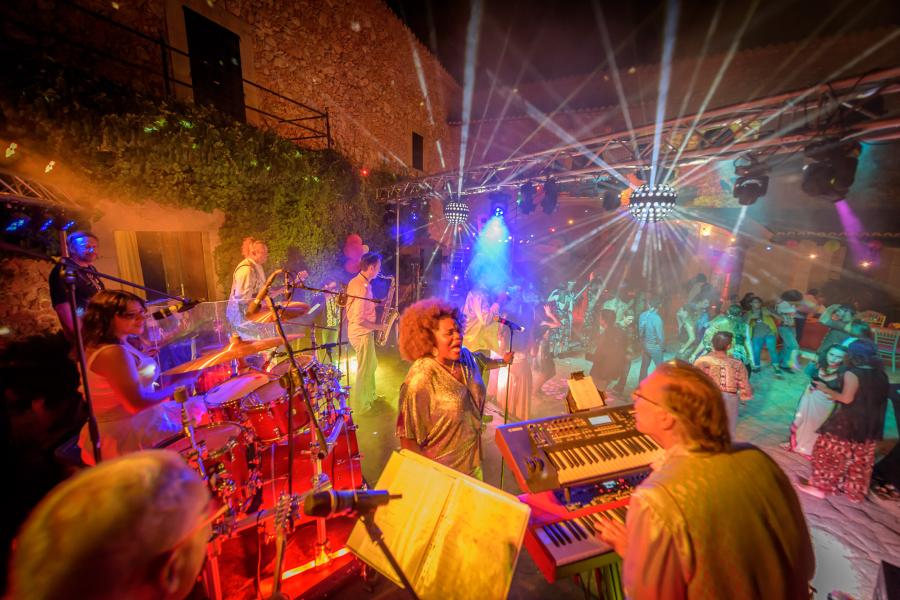 Surprise and amazement are two integral factors of a successful event. They form the base of long-lasting memories. By selecting the right entertainment, you can create moments that will be the topic of many conversations long after the event has ended. We celebrate local art, music and culture, and offer a variety of local and Spanish entertainment to create that unforgettable atmosphere.
Professional entertainment for any kind of event
Through our large network of professional artists and performers, we can source the best entertainment for any occasion. We prioritise local and Spanish entertainment that bring the surprise factor to your event and leave your guests speechless. From an exclusive Flamenco show, to highly talented circus artists, to a university band of male performers dressed in traditional Mallorquin clothing – we will find entertainment that strengthens the overall concept of your event.
A tailor-made entertainment concept
Every client is unique. We start with a blank sheet of paper, and listen to all your dreams and wishes, to be able to design a customised entertainment concept for you that is in line with the overall objective and concept of the event. Whether it is a product launch, an exclusive gala dinner, a private celebration or an informal gathering – no dreams are too big for us. We will propose different entertainment options for you to choose from - always following the highest standards.
We take care of all logistics
Every detail of your event will be well thought out, and with one of our project managers being continuously by your side, you can be assured that your event will run smoothly. We will happily take care of all of the logistics and make sure the performers are well looked after in terms of accommodation, transfers, food and beverages etc. We offer all services needed for your unforgettable event in one place.

Let us inspire you!