Sustainably sourced catering solutions for every occasion
First class catering services
Catering at any remote location
More than a catering service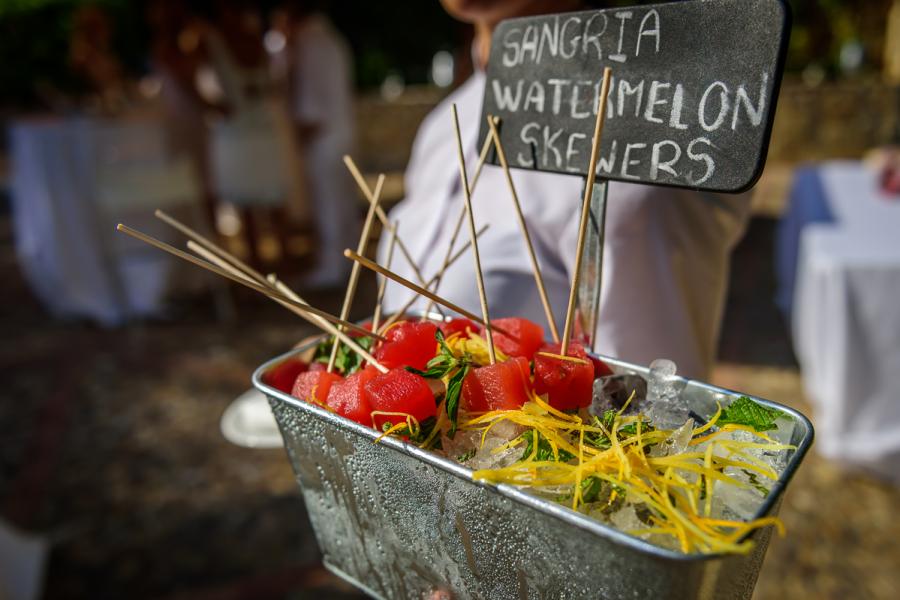 Professional and high-quality catering is one of the most integral parts of an event. Whether you're looking for a fine dining experience in a remote location, a picnic in the middle of the olive grove or a live paella cooking session at a rustic finca – we will design the best catering concept for your event or celebration!
We have long-standing relationships with local catering providers that will exceed your expectations. We prioritise local and organically farmed products and all our food and beverage solutions are plastic free.
First class catering services
We work together with the finest caterers and chefs in Mallorca that follow the highest standards. With great attention to the preparation and presentation of the food, and a high-quality service, you can be assured of an unforgettable and stress-free event. We cater for all tastes and budgets and design a customised catering concept that serves all of your needs!
Catering at any remote location
No matter where your dream venue is located – we can provide our catering services at any remote location. Whether you choose a summer barbecue on the beach, an exclusive dining experience on the cliffs, or a unique picnic on top of the Tramuntana mountain range, we create a catering concept that suits the location.
More than just a catering service
Even the most perfect catering service on its own will not make your event an unforgettable one. As a full-service provider, we can take care of any further details that will turn your event into a long-lasting memory. We can assist you with finding the right venue, professional sound and light equipment, tents, event furniture, local entertainment and much more. Share your wishes with us, and we'll make sure a complete concept is worked out to the smallest detail.

Get in touch with us now!