Where even your wildest dreams come true...
Your local full-service Event Agency in Ibiza
Catering – a locally sourced dream come true!
Exceptional venues for any private event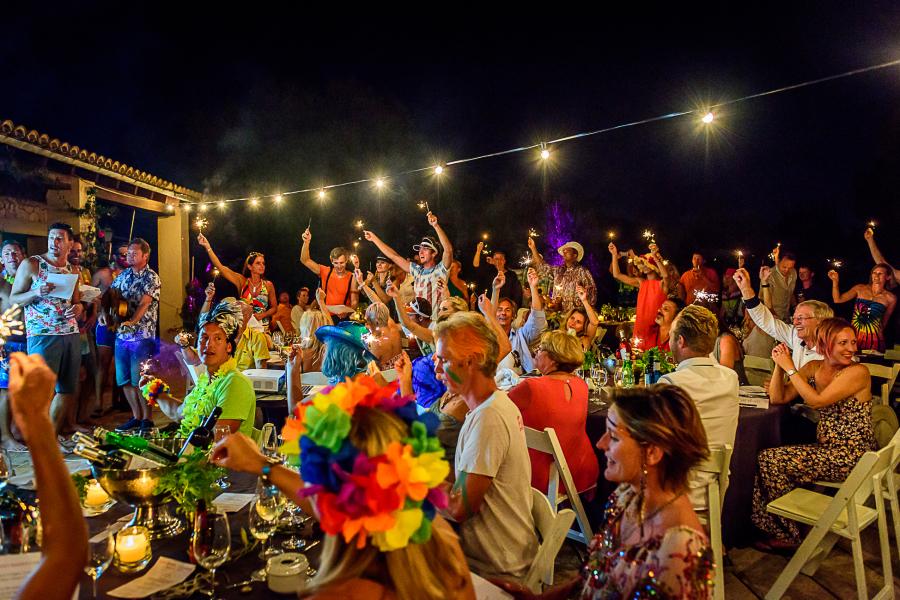 As a full-service event agency, we specialise in creating wonderfully unique experiences that go beyond the imagination and spark lifelong memories for all who attend.
Whether it be a sizable extravagant celebration, a special family package, creating beautiful moments for couples or a fun trip for a group of friends, we would be delighted to organise your trip. We, as the exclusive partner of the Marriott Group, believe in reconnecting you to nature, providing deliciously healthy local food and guaranteeing an extraordinary experience for you and those you love most.
Exceptional venue locations for any private event
We will ensure that your dream event becomes a memorable reality. Offered by Ibiza's diverse culture are stunning venues whose vibes go from authentic rustic charm to luxurious and chic. We invite you to envision a breezy sunny day on a secluded beach, a starry night at a traditional Ibicencan finca or a funky restaurant. Allow your imagination to run wild and let us turn it into a reality. Our event agency services take even the smallest details into account, from catering, to decor, live entertainment and all the planning. Your vision is what we will create.
Catering – a locally sourced dream come true!
Memories are best made with a beautiful plate of food and a delicious drink. Catering is an intrinsic part of any private event. As a local event agency with a deep connection to the island, we have the ability to provide catering to remote locations and for a variety of occasions. With a decade of experience, our catering experts will delight you with their ability to cater for any and all preferences. Immerse yourself in the culture with a Spanish paella lunch or put flair on the menu with an extravagant dinner. Allow us to transform Ibiza into the ultimate foodie dream.
Your full-service agency on Ibiza
As a full-service event agency, it is imperative to us that every detail of your private event and trip are taken care of. We will ensure that the specifics of your stay in Ibiza as well as your event are entirely organised. We can organise the arrival details of your individual guests, accommodation, and activities of your choice. Ibiza's multifaceted nature means that there is something for everyone on the island. From its famously beautiful turquoise waters, the locals' enchanting hippie vibes to the stunning food; the island is well-equipped for any event.

Share your wildest dreams with us and let us make them come true!