Motivating employees and cultivating enthusiasm
Ibiza – a spectacular incentive destination
Explore our expansive portfolio of incentive activities to discover the island
We ensure an exceptional incentive on Ibiza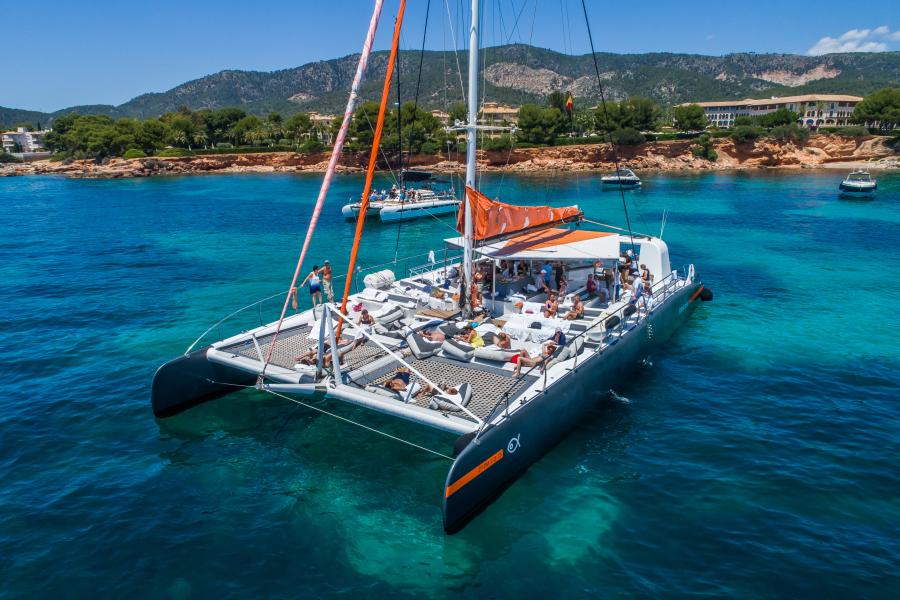 Shared experiences strengthen lasting positive group dynamics. With a dedicated project manager, we design a unique and bespoke itinerary that caters for any group size.
We will provide a stunning location for your incentive, from a charming farm to a stylish beach club.
Our events are all plastic free, focusing on sustainable water solutions, with a wide range of activities that are designed to protect natural resources and be environmentally sustainable.
Ibiza - a spectacular and ideal destination for incentives
With endless hours of sunshine, spectacular natural landscapes and an undeniably unique culture, Ibiza offers the perfect environment for an incentive trip. With its multifaceted nature, the island is an impeccable option and can be easily reached by all of your incentive guests.
Explore our expansive portfolio of incentive activities to discover the island
The variety of idyllic landscapes, from the pristine turquoise waters to the traditional Ibicencan villages, framed by olive groves and native pine forests, allow for the array of incentive activities to choose from. We will design a customised incentive itinerary for you, depending on the group's characteristics and the company's goals. You will discover the island's beauty from an extraordinary perspective.
A few of our bestseller activities for incentives:
Look through our activity catalogue and discover over 50 exceptional activities for incentives in Ibiza. We will produce a customised proposal for you that details activities and locations, an intricate itinerary, photos and descriptions of the accommodation options and a transparent overview of all costs.
We ensure an exceptional incentive on Ibiza
Planning an incentive trip to connect with your top clients or a team strengthening weekend to motivate and inspire your staff?  Allow us to organise every detail and ensure that your guests have an exhilarating stay. Your employees, business partners or clients will return rewarded and inspired from this remarkable trip to Ibiza.

Get in touch for a customised and detailed itinerary for your incentive trip to Ibiza!