Providing professional conference services at engaging venues
Transform your meeting or conference into an unforgettable Xperience
Get energised by the incredible meeting and conference venues that Menorca has to offer
The full conference package with all available services in one place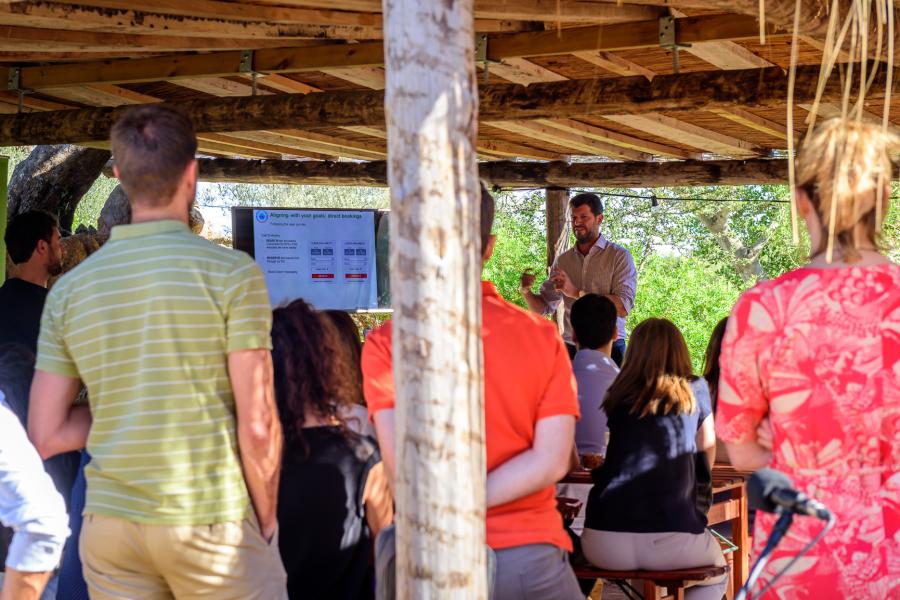 We believe that any event deserves a bespoke itinerary and thoroughly considered location. We will ensure the swift delivery of your event, with extremely professional audio-visual providers, as well as an in-house graphic designer.
All food and beverage solutions are plastic free, sustainably sourced and support local providers.
Transform your meeting or conference into an unforgettable Xperience
Our extensive experience, of over 15 years, in organising conferences and meetings for renowned corporate clients ensures that we are the optimal partner for creating a detailed concept for your next conference. Whether it is a product presentation, annual conference or kick-off meeting, one of our meticulous project managers will work closely with you from the very beginning, in order to create a conference concept that goes beyond your expectations. We provide you with the complete infrastructure needed to make your trip to Menorca memorable.
Get energised by the incredible meeting and conference venues that Menorca has to offer
Having the perfect venue will guarantee a successful meeting or conference – a venue that energises and takes participants into a unique experience. Menorca offers an extensive variety of fantastic venues, ranging from the classic conference- and meeting room at a hotel, to a traditional Menorquin finca, to amazing outdoor locations surrounded by nature offering views of the beautiful UNESCO Biosphere Reserve, a tranquil and secluded beach or fascinating rugged cliffs. Due to our unmatched local knowledge, we will be able to select the perfect location that suits the overall concept of the conference.
The full conference package with all available services in one place
Due to our capabilities as a full-service event agency, we can reach further than organising a detailed conference concept. We are able to help you find appropriate accommodation for your guests, organise unique lunch and dinner locations and include activities from our catalogue that fit within the conference program. This would all be tailored to the group's preferences and size. In addition, we have an elaborate network of audio-visual providers, translators and conference speakers at your disposal in order to fulfil any need.
Tell us your ideas and get inspired!