« All News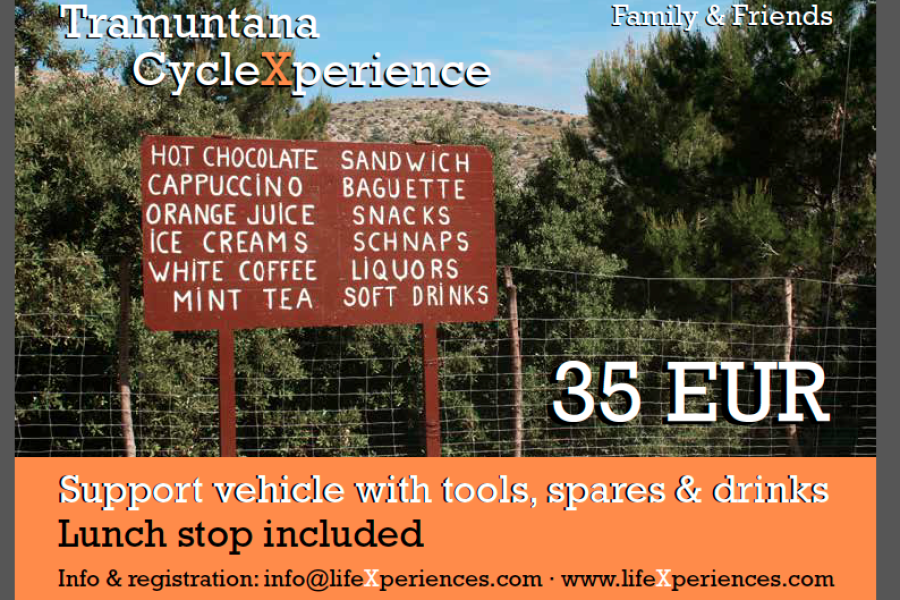 With the incentive season coming to an end on Mallorca & Ibiza the outdoor and mountain season starts. The mild winter and the pleasant temperatures of Mallorca make the island an ideal place for all kind of outdoor activities. We from the LifeXperiences team start the mountain-season and invite our partners and friends to an unforgettable CycleXperience in the Tramuntana Mountains before we start our next snow-adventure with TravelXperiences.

Not only the official cycling-events but also professional cycling teams find the island ideal for their training and increase Mallorca´s popularity as the center of European cycling. Our route runs 128 km through the Unesco World Heritage Tramuntana Mountains all the way from Cálvia to Port de Pollença with 2400m of vertical climbing, steep mountain stages, serpentines and narrow paved roads that run through idyllic villages like Estellencs, Deía and Valdemossa.

Floating between heaven and earth, over alpine peaks, along ancient stone foothpaths and through typical olive groves and always - out of the corner of one?s eye - the Mediterranean Sea!

If you are now interested in being part of our LifeXperiences CycleXperience, please feel free to get in touch with us.