« All News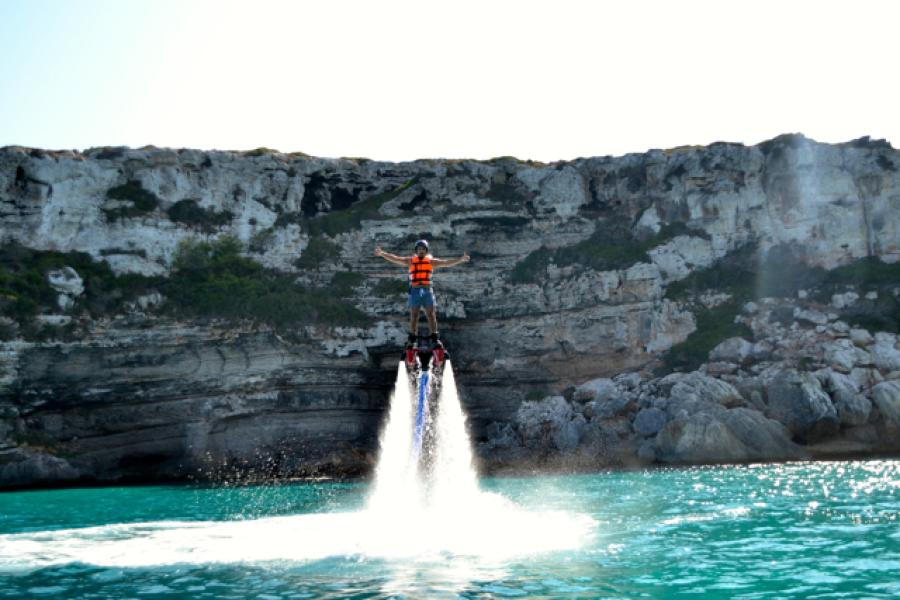 ?LifeXperiences organises tailor made functions for international companies who want to treat their teams to a very special incentive program as well as private individuals who look for the unusual ? perfectly executed.?  Extract from PURE HAUTE MALLORCA LIVING MAGAZINE, Winter 2014/2015.
It cannot be too exclusive for the readers of ?PURE HAUTE MALLORCA LIVING MAGAZINE?. The glossy magazine presents unique and luxury properties designed by well-known architects in the most desirable neighborhoods on Mallorca and Ibiza. LifeXperiences caters for a wide range of clients, but maintains the same attitude and approach to all: Professional service, exceptional locations, and it does not always have to be extreme but it should always be unique. Working for 10 years as a creative event management agency, LifeXperiences continues to strive towards creating tailor made events and incentives always with a touch of the unexpected.
Corporate and incentive activities are tailored according to the number of participants. We design creative concepts for big and small groups, where the options are limitless. Depending on the season there are numerous possibilities to explore Mallorca?s abundance: have a picnic at the peak of Puig Galatzo by taking a helicopter flight over the Tramuntana mountains, a UNESCO world heritage site. Or perhaps you prefer an interactive iPad tour combined with a classic car excursion. Take a sailing boat to remote and picturesque bays on the east coast and a surprise dinner with friends and family on the beach. The success of LifeXperiences?s unique experiences is a creative combination of activities and locations, away from the beaten tourist tracks, combined with a fresh culinary touch.
For more inspiration visit the magazine?s homepage or have a look into the glossy, high quality print edition that had a print run of 6000. But if you are looking for something exceptional, whether it be an incentive or private event, feel free to contact the LifeXperiences team.