« All News
New Sustainable Incentive Idea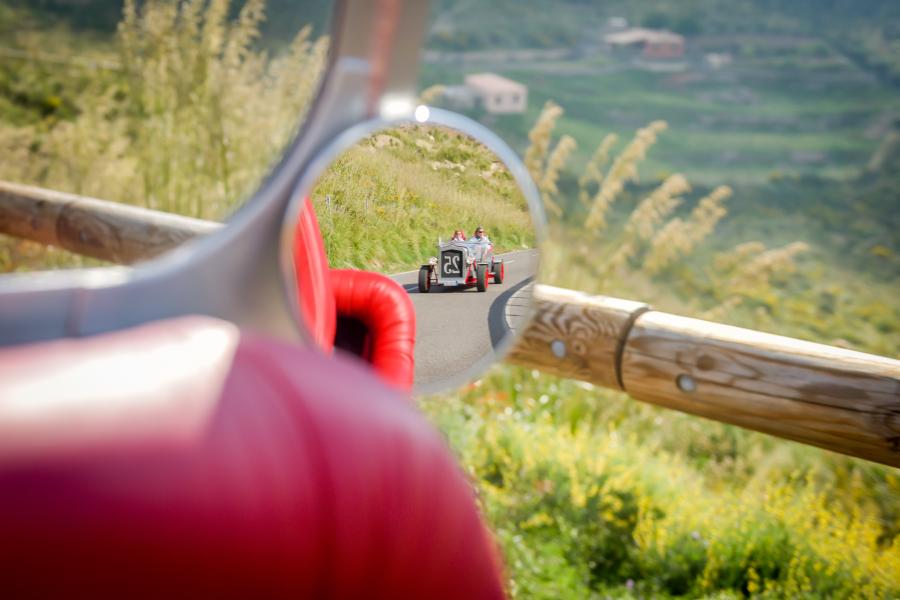 This month, the LifeXperiences team was able to add another incentive highlight to their portfolio: Excursions with electric cars in retro style are now part of the incentive programme of the company. The inventor and hobby car-maker Karl-Heinz Bosch planned a racing car from the 20s with technical refinement in a way that it can now win back its place on the roads. Sustainability thinking is a central element of the redesigned historic racing car which is a 100% electric vehicle.
For a long time, LifeXperiences was looking for a partner regarding e-mobility. After the successful implementation of the ever growing Cleanwave project, the team now wants to blaze a path in establishing unique and sustainable incentive events. A further step to combine sustainability and incentives has now been done: LifeXperiences can now use the comfortable, two-seated speedsters, which revive an aura of nostalgia with every incentive trip, as exclusive partner for individual incentive programmes on the island!
Such an incentive could start in Charly?s garage with a short introduction. Afterwards, the guests, accompanied by the passionate lover of ?fiddly work?, go on a trip through the Tramuntana mountain range. Thrilled looks, camera phones and cheers will follow the sustainable cars and their drivers wherever they go.
The team of LifeXperiences was invited to test the new incentive highlight, an impressive mix of retro style and the latest, sustainable techniques, on a spin ? and the incentive tour is exactly how Charly, self-appointed ambassador of sustainable e-mobility, promised: A crazy, unique retro toy, an innovative step towards sustainable incentive events and a lot of fun during the incentive trip!