« All News
Teambuilding 2.0 for 350 pax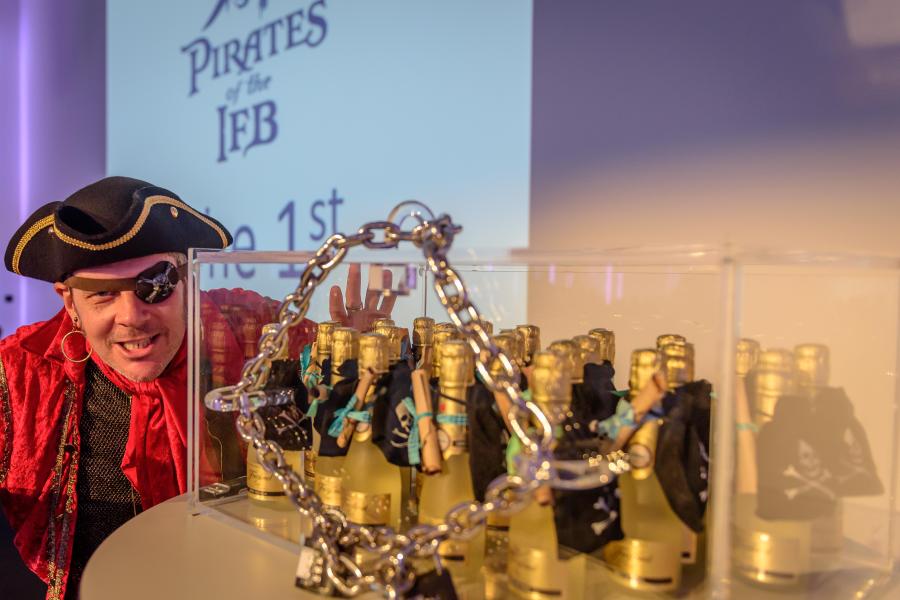 350 pirates conquered the island in one of the major teambuilding events of the year. Divided into several small teams, the group was equipped with iPads and convertible cars and sent on a tour around the island and into the city of Palma after having received a short briefing which was held by the professional team of LifeXperiences. The goal of the teambuilding activity: Solve the mystery of the pirate island!
Challenging questions on their iPads as well as several exciting games and riddles awaited the pirate crews on their way. The passionate supporters of the team building event took care of the individual stations and provided every pirate with the necessary instructions. Adventurous tasks needed to be solved, but sometimes it was not force or agility, but the mind of every participant which was required. A pirate tried to catch the smuggled goods of the group, another seemed to be a bit camera-shy and waited for his companions to find him. A unique teambuilding activity, individually created by LifeXperiences!
The whole teambuilding event was planned, organized and carried out with love to the pirate detail. At the end of the tour, the best pirate crew that gained the most points at the different teambuilding stations could enjoy the haul and round off the day with a sip of sparkling wine! The pirate treasure chest could only be opened when the team worked together successfully. Thus, teamwork is the most important ingredient of this teambuilding activity: The crew discovers Palma and the island together and only together it is that they can solve all tasks along the route.