« All News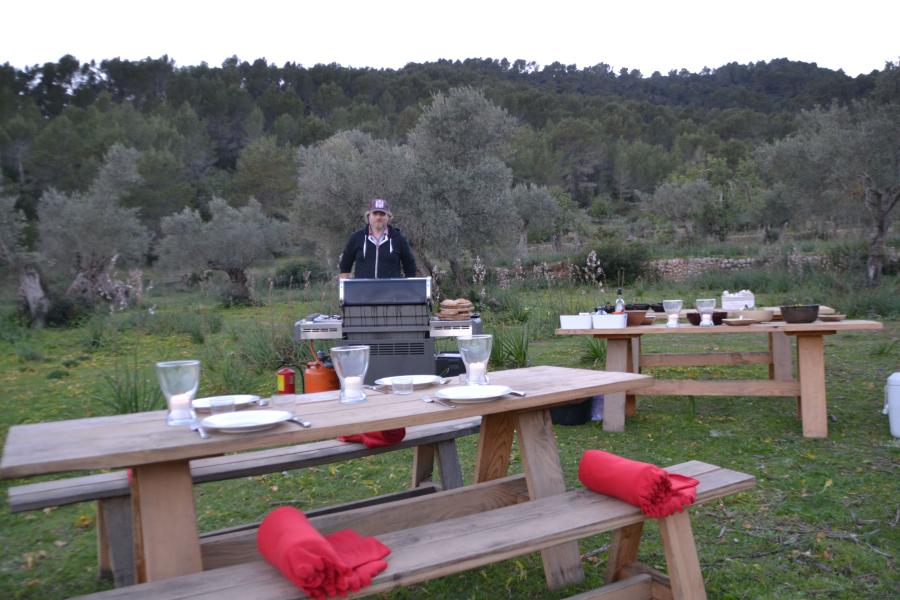 The German Chips manufacturer Lorenz tapped into our experience of creating corporate and private events and incentives, as they invited four winners to Mallorca to promote their new brand Crunchips Roasted. Within three intense days the group explored the whole island in a branded camper van (with film crew in tow) and had to compete in different challenges. An extravagant Incentive for four! For every challenge that they won, the participants received a once-in-a-lifetime experience as their reward.
For example, in one of the challenges, the four participants had to navigate a drone up to flying helium balloons, to which packets of ChrunchChips were attached. They had to burst the balloons and catch the falling chip bags before they touched the ground. As a reward for their success, a relaxing massage on the beach was arranged, followed by a cozy campfire where they could enjoy the sunset and think back on a great day.
Another special reward to remember was a private BBQ dinner with Kobe beef in combination with helicopter flights to the spectacular west coast of the island. Helicopter flights were arranged from our private LifeXperiences finca, situated amongst ancient olive groves.
As a team, LifeXperiences made sure that all the challenges and production logistics ran smoothly and professionally. We ensured that filming permits and logistics were in order, and that our fleet of jeeps and camper vans were always on the move, prepared for the next step, to ensure the production ran smoothly.  We run the pre-production, logistics and project completion through one LifeXperiences project manager, so that the client only has to deal with one person, and LifeXperiences handles all suppliers and extra crew.
All 5 unique and creative commercial episodes can be watched online. Each event and each client brings in their own individual touch ? but as a LifeXperiences team we stick to our vision: to create unique, memorable and outstanding life experiences. Through creativity, love for the detail, precision, professional organization, reliability and flexibility, we commit to providing outstanding corporate events and incentives, private parties and effective film production logistics.