« All News
Glamorous Camping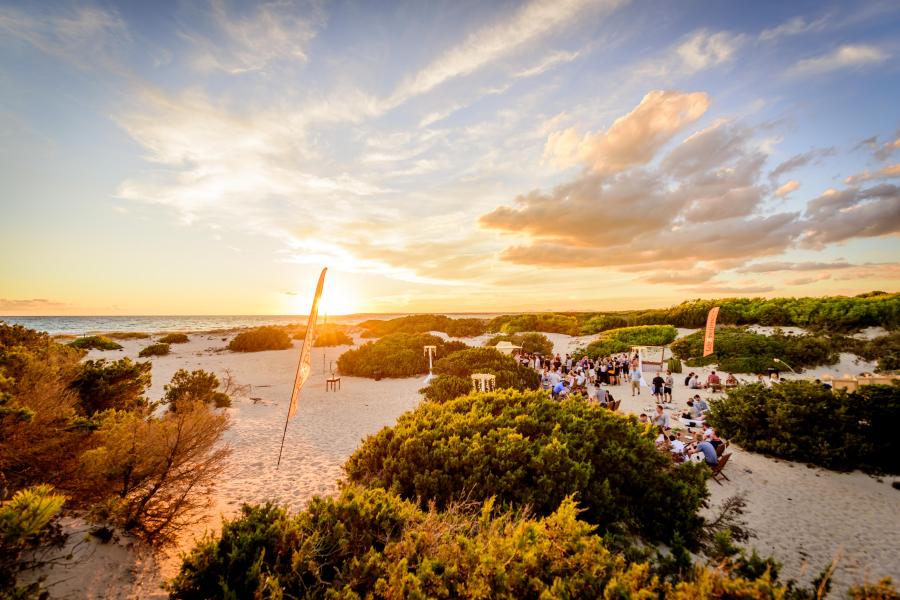 With a lot of attention to detail, creativity and polished ideas, LifeXperiences turned an old idea into a completely new event concept: Glamping (?Glamorous Camping?). The basic idea of camping is well known to everyone and often associated with amusing, original holiday experiences with family and friends.
LifeXperiences utilises this basic idea, recreates the entire framework, ultimately offering a new concept for meetings, incentives and team building events as a once in a lifetime Xperience. The nights are spent in double or single occupancy tents on original and spacious hotel matrasses. Depending on the size of the group, a complete camping village with luxurious sanitary facilities, free Wi-Fi, 24-hour reception, food trucks for a little snack and drink in between and large stretch tents can be set up as a meeting or dining area throughout the time.
The participants are welcomed with homemade lemonade and fresh fruit before moving on to an evening full of live music and the joint preparation of a delicious Paella dinner. Additionally a decadent breakfast buffet with a show-cooking station and freshly brewed coffee ensures that the guests start the day off right, prior to their incentive or meeting right in the middle of nature. The surroundings provide for a rather special and motivating environment.
Whether the location choice tends towards the middle of the Tramuntana mountain range or near the beach, anything is possible. This type of event offers many opportunities in regards to the creation of tailor made incentive programs with spectacular activities on land, water and air.
Depending on the program, lunch is always freshly prepared and served directly from the quirky food truck at a chosen location. In the evening, guests are invited to enjoy a delightful beach BBQ and cold drinks at the beach bar. As the sun sets, the guests dance to chilled DJ beats with a subsequent party, all of course barefoot right next to the sea. In the early morning hours the group moves back to the camp sight, which, by now, resembles a fairy tale forest, covered in purple light.
Creating new, unique Xperiences, being a part of something great and making company history together with co-workers, results in team growth and motivates the group for new upcoming challenges in future.