« All News
Events during the Incentive Summer Break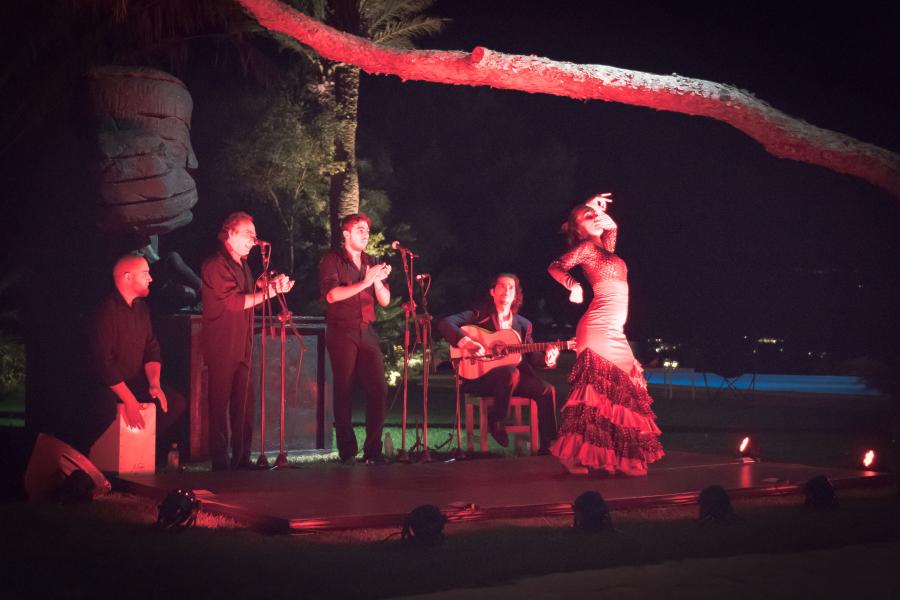 This year?s corporate meeting and incentive summer-break during July and August was once again outdone with high-class private events in Mallorca and Ibiza. As with corporate and incentive events, the hosts of private events wish to fully concentrate on the guests and enjoy the time together abundantly. Thus LifeXperiences offers catering and complete logistics of all services together with exclusive locations and estates, out of one hand.
While several different event sectors and providers are co-ordinated behind the scenes in order to ensure the perfect implementation of the occasion, the guests are spoilt with creative culinary delicacies from the attentive catering team and are enchanted by international performers - literally. During the aperitif and after dinner a renowned Italian magician amazes the guests with unbelievable tricks, while the exclusive pool party reaches its highlight with a floating stage and an international Flamenco ensemble.
The wellbeing of the guests, togetherness, and the creation of once in a lifetime experiences and long lasting positive memories, is the main goal of every event ? no matter if it concerns a private or corporate event. Moreover the tailor-made event framework always places emphasis on unique highlights to ensure the event is a full success in every aspect. For this, LifeXperiences makes use of an existing and continuously growing event and incentive infrastructure.
In summer, special excursions on water are not only popular amongst incentive events. Whether a private sunset cruise full of romance, relaxation and a private cook on board or an action and adrenalin packed day during a yacht charter in combination with Flyboarding and Jetski, the possibilities are endless. The focus of every activity is tailored to the wishes of the client, in every framework and personalised program.