« All News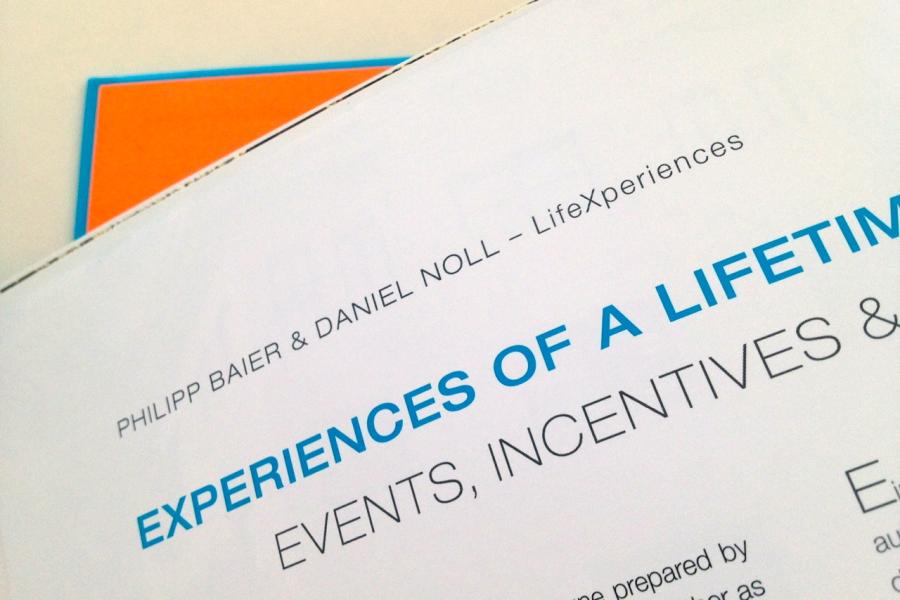 How about a surprise lunch with Champagne prepared by a Michelin chef on the peak of the Galatzo mountain? Either as a highlight after hiking all the way up, or as the final destination of a helicopter tour starting from your hotel and flying over the picturesque coastline of Mallorca. These are the type of memorable experiences organized by Daniel Noll and Philipp Baier. They are LifeXperiences, an event agency that caters for those who love the extraordinary. They organize tailor made programs for international companies who want to treat their teams to a very special incentive trip or a team building event. Furthermore clients are offered life-time experiences that cater for all needs. 
Whether it be crossing the Alps on skis, diving into caves or taking off above the water with a JetLev like James Bond - LifeXperiences is for those who are wild at heart. They also assist with private events like an exclusive beach party with an original Cuban band or a theme party where the own finca turns into the Cirque du Soleil: ?It doesn´t always have to be extreme, but for sure we aim for the unique?, says Philipp Baier. Both Daniel and Philipp are family men ? but they always seek adventures. They make it their business to discover many secret trails, locations and spectacles of nature to be admired on Mallorca, so that a day turns into an unforgettable event. Still, security and perfect planning are just as important as entertainment. Daniel Noll and Philipp Baier are both passionate kite surfers and like to take their clients out on their own charter boats for a perfect day with water sport activities.
Philipp Baier: ?We also organize events on Ibiza, in South Africa or on Cuba. But Mallorca has so many fabulous options, which the clients most likely have not experienced before. Our reward is happy customers, that is a great feeling.? Communication is in English, German, Spanish or Russian. On the water, in the air or on the island - whatever these two come up with will be a life experience.