Entertainment for any Event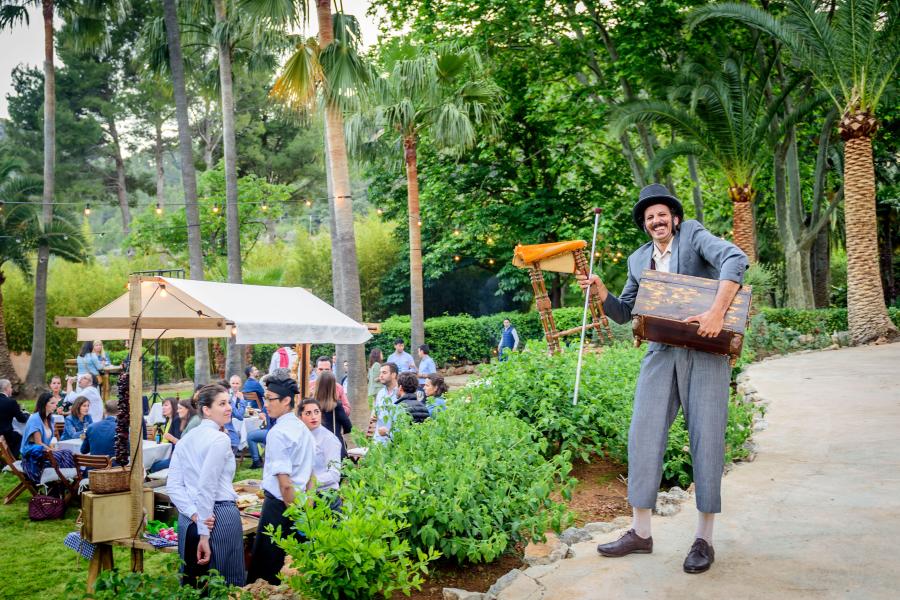 The right musical framework is the essence of every event. We make sure that your event will be remembered by every guest, incorporating the right entertainment acts and great music. We draw on an extensive repertoire of professional musicians, dancers, acrobats and magicians, which presents your event with that certain something. Whether you are looking for a highlight for your private party or an entertainment program for larger corporate events such as product launches, fairs or company parties, we will assist you to put together a suitable entertainment program or act according to your individual wishes and requests.
As fascinating as the Island - as extravagant the Artists
Menorca stands for inspiration, love for nature and creativity and has always been an inspirational source for artists. Accordingly, the island offers an impressive selection of musicians and show acts of every kind, which can be adapted flexibly to the motto and theme of your event. Through our wide spread contact base and many years of experience in Menorca, Ibiza and Mallorca, we help you to find these unique, talented artists for your party or your event and of course take care of the entire artist management. Additionally, we take care of airport transfers, hotel bookings and event support for the artists to ensure a smooth flow of events. Let us advise you and create the right entertainment for your event!

We look forward to your inquiry!