Delight your guests with astonishing entertainment
Marvellous entertainment for any kind of event
A unique entertainment concept
All logistics will be taken care of by us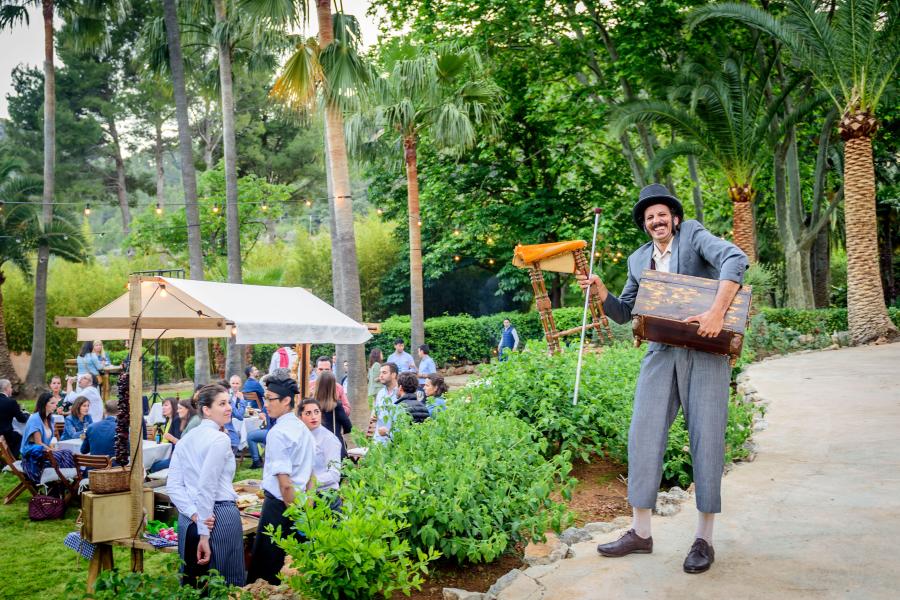 Delight and joy are both essential to the success of an event. They make up the foundation of creating lasting memories. By ensuring that your event has fantastic entertainment, we will guarantee that it becomes the topic of guests' conversations for years to come. At LifeXperiences, we believe in the value of celebrating the local culture, music and art. That is why we offer a variety of local entertainment capable of creating an unforgettable atmosphere.
Marvellous entertainment for any kind of event
Due to our extensive network of exceptionally professional artists and performers across the Balearics, we have the ability to source fantastic entertainment for any occasion. We believe in prioritising local entertainers who will bring joy to the guests attending your event and leave them speechless. From musicians and dancers to acrobats and magicians – we will find entertainment that brings your event to the next level.
A unique entertainment concept
Each client is unique. At LifeXperiences we always begin with a blank slate and are open to listening to all of your wishes. Your wishes are the basis of our ability to design an extraordinary and customised entertainment concept that works for the overall objective of the event. Whether your event is to become a product launch, an exclusive gala dinner, a private celebration or an informal gathering – no idea is too wild for us. We will suggest various high-quality entertainment options for you to choose from.
All logistics will be taken care of by us
With one of our project managers continuously by your side, you can be assured that your event will run like a well-oiled machine and that the entertainment captures your imagination. We are more than happy to take care of the logistics and make sure that performers are well looked after in terms of accommodation, transfers, food and beverages, etc. We offer all services for your unbelievable event in one place.
Let us inspire you!