Catering with Inspiration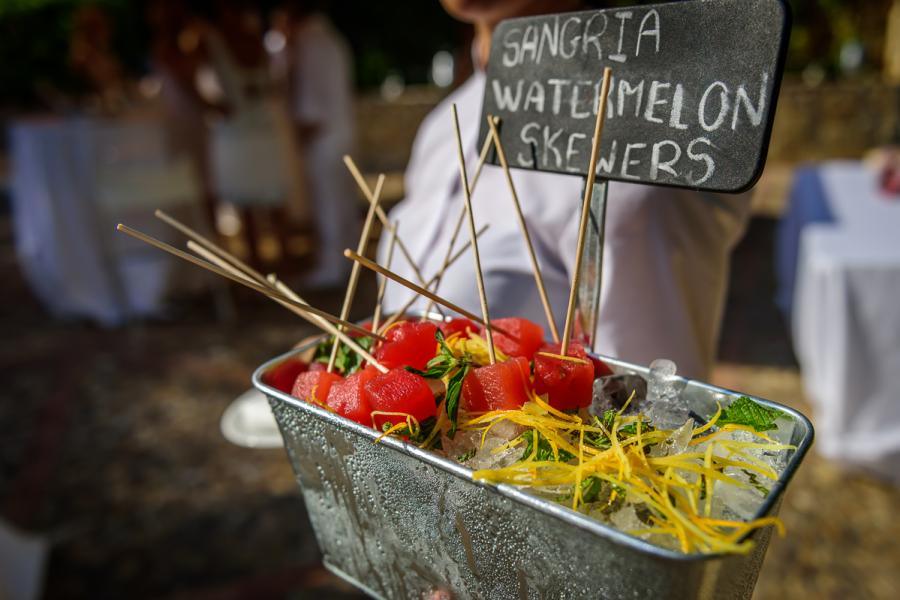 Of all the islands in the Balearics, Menorca is the one that has best preserved its character. This is not least due to the love of the Menorcans for their home and the particularly environmentally friendly tourism, which is also reflected within the cuisine of the island. Of course, fresh ingredients, seafood, local products and above all tradition, forms the basis of Menorca's catering offer. Our selected chefs have the necessary know how to optimally integrate this into their menus and regularly enchant our customers with unique catering recipes.
Personalised Catering for every Occasion
A serene picnic including local products right in the middle of the unique landscape of Menorca, a 3-course gala dinner right by the sea side or a hearty BBQ on a traditional Spanish finca - In Menorca you will find the right catering for every occasion with the appropriate thematic highlights. Menorca also offers a wide-ranged selection of local drinks. Unlike in Majorca or Ibiza, Menorca enjoys its very own local gin rather than wine, however the islands wine production can most definitely keep up with the rest. With our wide assortment of fine wines, local gin combinations and further welcome aperitifs and cocktails, the best suited drink will most definitely be found for your individual event menu.
Catering with the highest Quality Standards
In addition to our selected local caterers, we also provide you with the right team and equipment for your event. So you and your guests can start with an all-round carefree catering service, as we take care of the overall organisation. Starting with the selection and preparation of the cuisine, through to the serving of guests by our multilingual team, our catering service is always subject to the highest quality standards and always aims towards the satisfaction of our guests. You can take care of your guests in a relaxed manner and leave the planning and the course of your event to our experienced catering team.
Catering and overall Organisation from a single Source
We are not only the right point of contact when it comes to catering at your event, but we also take care of the overall organisation. As a full-service provider, we can offer you further, matching components for your catering in Menorca:
Selection of suitable event location
Innovative stretch tents in a modern design
Complete light & sound equipment
Dinner and lounge furniture
Room and table decoration corresponding with the selected theme
First-class entertainment by international artists
We are happy to create a tailor-made, individual offer for your next catering highlight in Menorca!