We provide sustainably sourced catering solutions for any occasion
Top tier catering services
We offer catering at any location - no matter how remote!
Catering services and so much more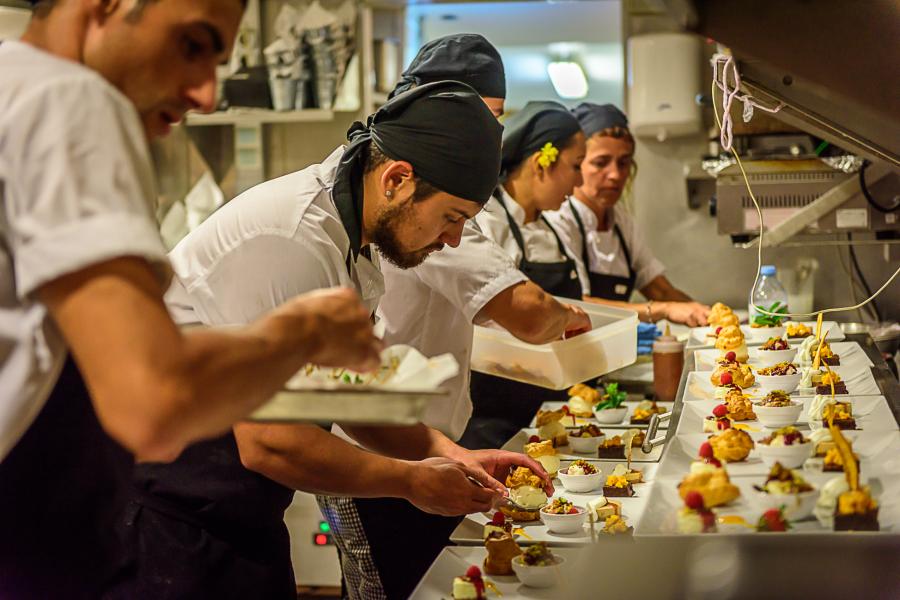 One of the most important parts of any event is the catering, which is why we believe in a high standard and professional catering. We will design your dream catering concept for your event or celebration; whether you picture yourself at a beautiful picnic in a picturesque olive grove or a paella cooking session at a traditional finca.
Due to our connection to the island, we have long-standing relationships with local catering providers who will go beyond your expectations. We believe in prioritising local and organically farmed products as well as ensuring plastic free beverage solutions.
Top tier catering services
We collaborate with some of Ibiza's best caterers and chefs who hold themselves to the highest standards. With an unparalleled attention to the preparation and presentation of food and an unwavering focus on a high-quality service, we will ensure a fantastic and memorable event. No matter the food preference, budget or design, we will design a customised catering concept that exceeds your expectations.
We offer catering at any location - no matter how remote!
We have the unique ability to provide catering services at any location; no matter how remote they are! Whether it's an exclusive dining experience on Ibiza's cliffs or a sunny barbecue at the beach, we can create a catering concept that suits any dream venue.
Catering services and so much more
As a full-service provider, we go beyond catering and can also take care of any further details in order to ensure your event is remembered by all who attend. We can assist you with finding a venue, tents, local entertainment, professional light and sound equipment, event furniture and more! We'll make sure that your dream concept, right down to the smallest detail, is meticulously organised.

Get in touch with us!