« All News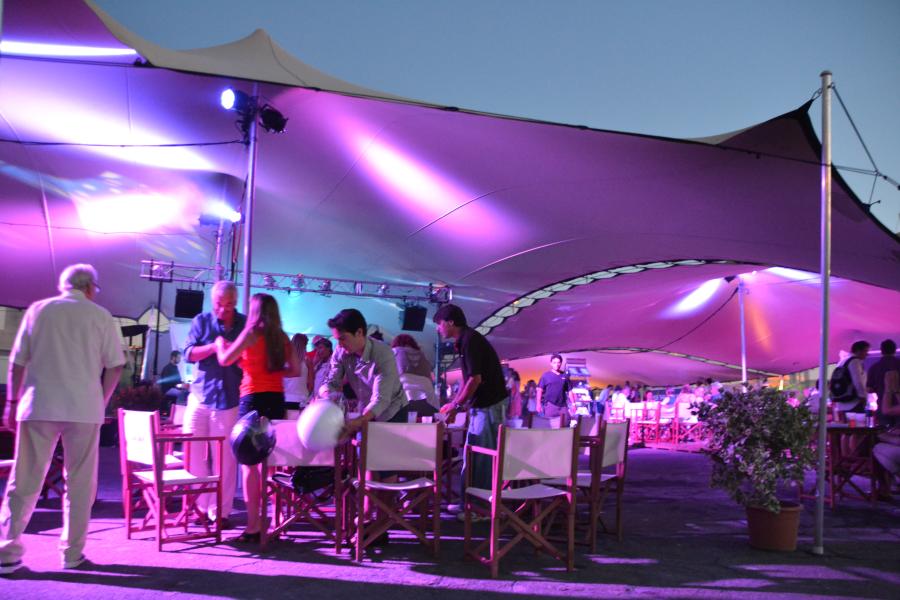 This will be the 16th year that the Super Yacht Cup will be hosted in Palma de Mallorca from 20 ? 23 June 2012. The event combines some of the world?s most spectacular super-yachts, with competitive sailing all in a relaxed atmosphere of glamor and prestige.
LifeXperiences is responsible for organising the Crew Party catering, for around 500 crew members. A creative Mediterranean menu has been chosen for the occasion.
Alongside the BBQ, the stage, the chill-out lounge area and the bar, LifeXperiences will be setting up its hyper-flexible LifeXperiences stretch tent, covering a total 700 m² surface. The stretch tents have been refined in their construction, enabling three tents to be combined to create a huge canopy, at a height of 5,5meters under which lighting and music will create the perfect ambiance. This is an ideal construction that will provide shade in the heat of the Mediterranean sunshine, for crew and guests to relax in the chill-out lounge, and the perfect setting for the glamorous evening events.
With its unique characteristics, the LifeXperiences stretch tents are well suited to the elite of sailing, and will contribute to creating an unforgettable 2012 Super Yacht Cup!