« All News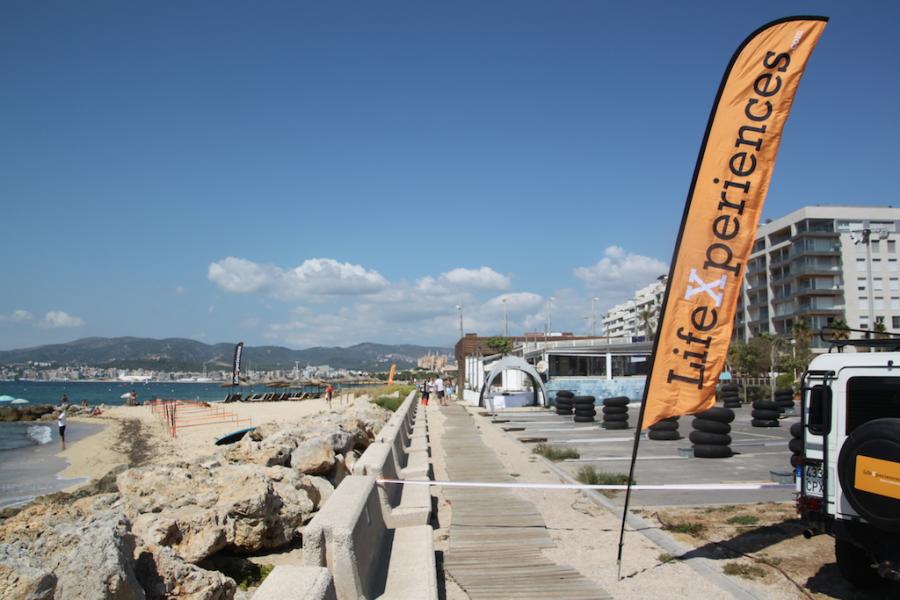 The last weekend was blessed with awesome weather conditions for the activities of our incentive group with 231 participants. From watersports to paintball there was something for everyone.
Float building is a common teambuilding activity for incentives. Our team from LifeXperiences went a step further, closed off a part of Palma's public beach, used the exclusively booked Nassau Beach restaurant as incentive base and organized a float race competition with 23 teams. The parking lot was turned into a giant workshop where the teams could design and build their vehicles before and celebrate together after the race.
The following days were full of activities for the incentive participants: all water bugs got to enjoy the sailing trip with two catamarans along Mallorca's beautiful coastline, the speedboard tours, the Flying Dolphin, Jetski rental or other watersport activities. Culturally interested people got to visit Palma's historical city center on a guided tour, gourmets could check out the wine in Santa Catarina and learn how to make the genuine Spanish "tapas" themselves, while others enjoyed playing golf in between old olive trees or joined a paintball tournament. The early birds could join a 4 hour ride in a hot air balloon that will certainly have changed their perspective for good.
On the last day the participants drove away with a smile on their face. But that's just what we are used to :-)