« All News
LifeXperiences meets Cleanwave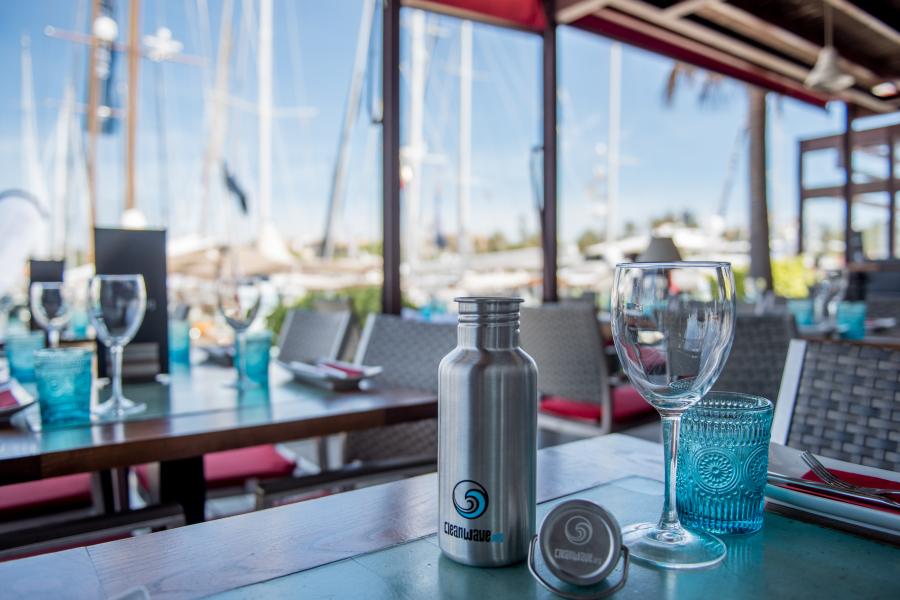 Creating and bringing sustainable events to life; this is the vision of LifeXperiences. Philipp Baier, the founder of LifeXperiences, initiated the project Cleanwave.org to kick-start the reduction of plastic waste on the Balearic Islands. All this, to get one step closer to the company objective, through the implementation of a non-profit initiative focussed on environmental protection.
Every single day over 1.5 million plastic bottles are utilised on the Balearic Islands, as tap water in most areas and restaurants is not safe to drink without a suitable filter system. The impact on the environment in regards to plastic consumption is immense. From the depletion of global limited oil reserves during plastic production, the energy intensive and high-emission transport means through to the problem of disposal and recycling, the impact of plastic bottles are much more complex as one thinks.
With a simple concept, a fast-growing network and in close cooperation with the island?s government, Cleanwave.org offers a well-conceived alternative to plastic consumption during events and throughout the tourism sector on the Balearics. The main factor integrated into this innovative concept is a special filter system that makes tap water drinkable over a wide area. Public water refill stations and cooperating partners such as hotels, restaurants and cafés are displayed on a mobile application and the partners in turn may use this platform for marketing and awareness purposes while supporting the initiative.
Cleanwave.org offers certified, fair trade stainless steel bottles for any private and corporate event, that can be branded individually according to preferences. This also initiates that the client is connected with the Cleanwave initiative beyond the event itself. All donations and proceeds of Cleanwave.org will be reinvested into the expansion and maintenance of public refill stations as well as multimedia campaigns with the aim of creating local and global awareness. The topic remains to be the environmental impact of plastic bottle usage and to offer a concrete alternative to this problem.