« All News
Stunning venue in the heart of Palma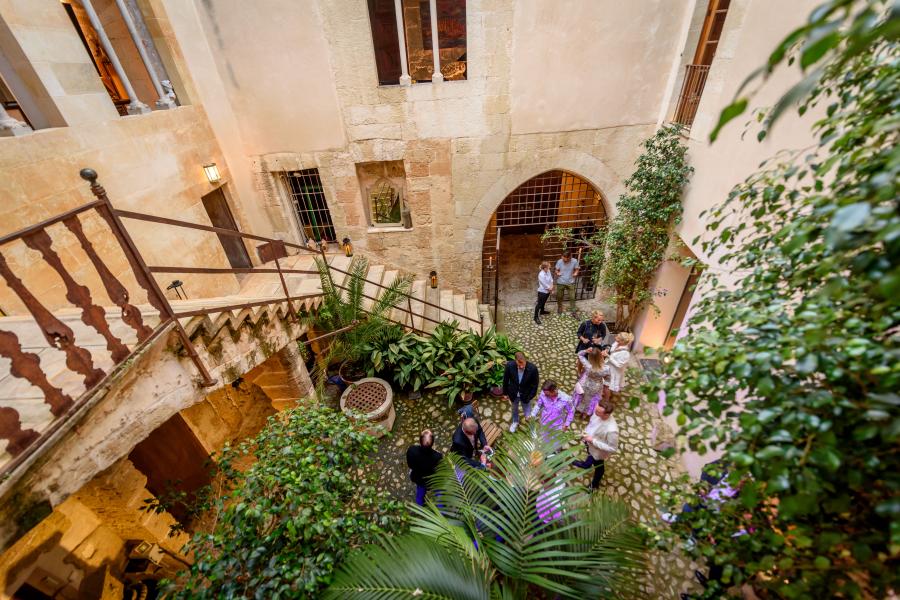 The last Gothic jewel of Mallorca is one of the dream venues that was added to our portfolio. It is a unique space in the heart of Palma's old town that has infinite possibilities.
The venue offers a space for the celebration of company incentives, meetings, team buildings, conferences or product presentations.
Listed as a Monument by the Government of the Balearic Islands and Spain this venue has more than 800 years of history. You can breathe the essence of almost one millennium through its gothic windows, paintings and frescoes on the walls. The patio with its arches and the terraces offer the perfect venue for multiple events. The evolution of the Mediterranean culture shows all its facets at this venue. Time stands still when you enter the antique door - you are transported in a different era.
 A movie theatre with a giant screen on the wall and latest technology with spaces for groups of up to 50 people combine the old with the new in a unique way. Venues with this character can barely be found on the island. 
Not only the venue can be used for meetings and incentives but also it is a concept of stay for a privileged group as it offers seven complete rooms with all the comfort and exclusivity. A wine cellar and dining in the romantic patio mark the highlight of the stay or event. It is a truly unique venue surrounded by the Mediterranean Sea.