« All News
Teambuilding with sustainability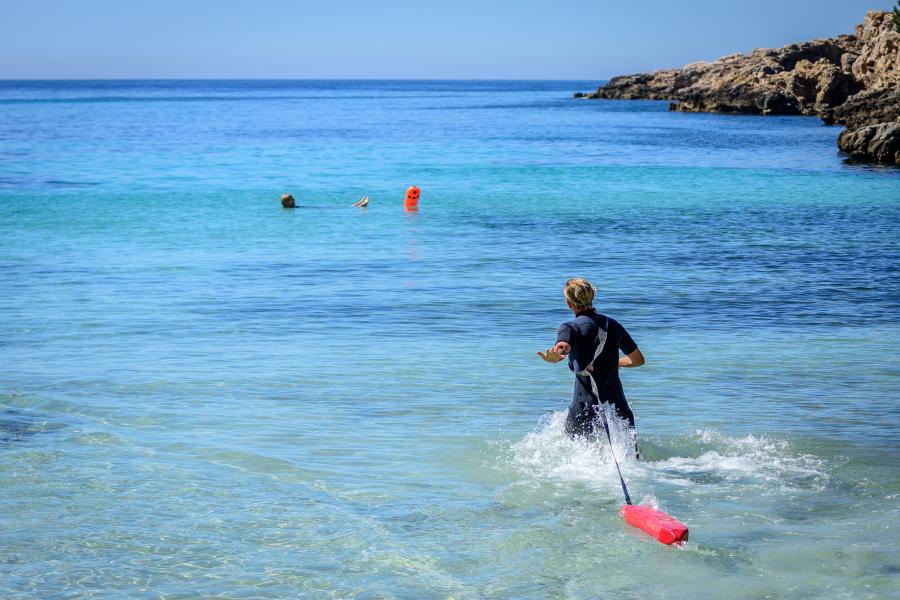 In close collaboration with professional lifeguards, realistic life-saving team exercises at one of the many beautiful beaches in Mallorca are implemented in a playful yet effective way where teambuilding of course, always takes the highest priority.
Life-saving measures such as the rescuing of unconscious individuals followed by CPR or swimming techniques are playfully applied in a genuine environment and professionally explained by experts. The following of certain steps and working together as a team from water to land, ensures team spirit and a suitable reaction during emergency situations.
Depending on where the focus lies for the group, the life-saving teambuilding activity can easily be integrated into an interactive iPad Jeep tour, as a fun pit stop during an exceptional catamaran excursion or as a teambuilding component during a comprehensive coaching program. An open access to the beach is the only thing needed to realise this fun teambuilding concept with absolutely no limits to creativity.