« All News
"The business of business is relationships; the business of life is human connection." Robin Sharma.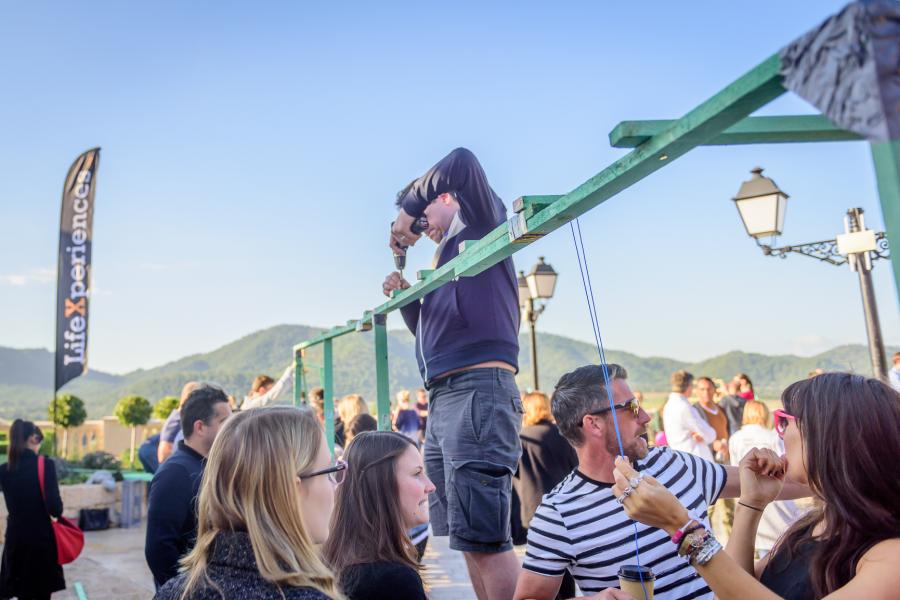 Whilst these last few years have been a huge challenge, working remotely has had many positives. It´s helped us be more effective and time efficient. It´s also had a big impact on the emissions we make, from our reduced commute to video conference calls in place of flying around the world for a meeting.
But whilst we´ve all adapted to online meeting schedules, there is a great sense of satisfaction that comes from connecting with people in person – rebuilding a sense of team.
At LifeXperiences we understand the power of human connection, and the need for teams to share a common objective to achieve positive results. We design innovative and bespoke events, where teambuilding activities are tailormade to suit your group.
Our motivational activities run by expert coaches bind teams together to become effective problem solvers, understanding that the success of the whole team is greater than the sum of all its individual members.
Our team building programs are adapted to available budgets and interests of the group, and activities range from raft building to island jeep rally tours and interactive treasure hunts through the city. Participants are challenged mentally, emotionally and physically depending on the choice of team building activities and facilitated coaching objectives.
LifeXperiences is a DMC based in the Balearic Islands, specialized in MICE (Meetings, Incentives, Conferences and Exhibitions) tourism.